Employment at Gioelia Cremeria
Works at GIOELIA Cremeria ice cream parlors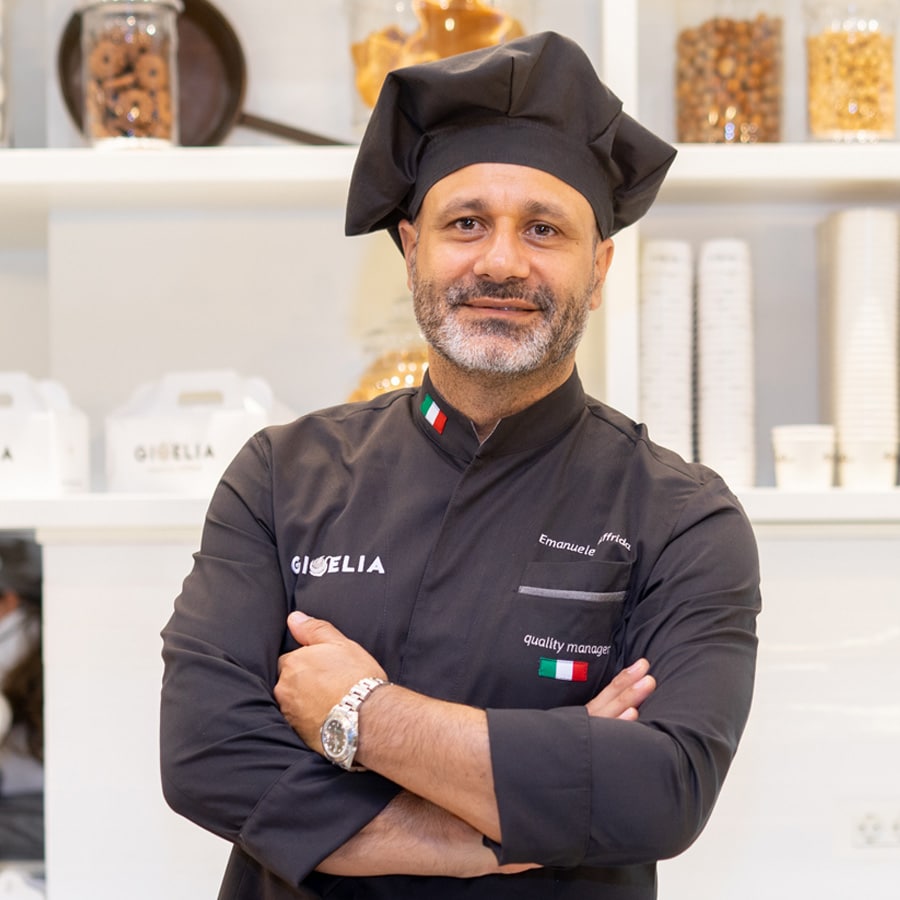 Mission of GIOELIA Cremeria
At GIOELIA Cremeria we have a very clear mission: to carry the flag of Italian ice cream around the world and awaken the love for these delicious creations in each of our ice cream parlors, in each artisanal flavor.
Be part of our history
Our work is supported by five generations of master ice cream makers who have dedicated their lives to the art of ice cream for decades.
Throughout these years we have evolved and raised our quality standards until we have become an ice cream shop with 45 stores and a presence in six countries.
Our values
QUALITY: the quality of our products is the basis of our work and daily effort. We seek the highest quality to achieve the best flavor and greatest enjoyment through the five senses, using only excellent raw materials.
TRADITION: tradition is part of every recipe and every dessert at GIOELIA Cremeria. We are committed to traditional flavors, traditional recipes and techniques with small innovations that turn each dessert into a unique sweet.
SIMPLICITY: Our way of understanding simplicity understands the importance of simple flavors with a good dose of love and passion, the same one that our grandmothers use to cook their dishes.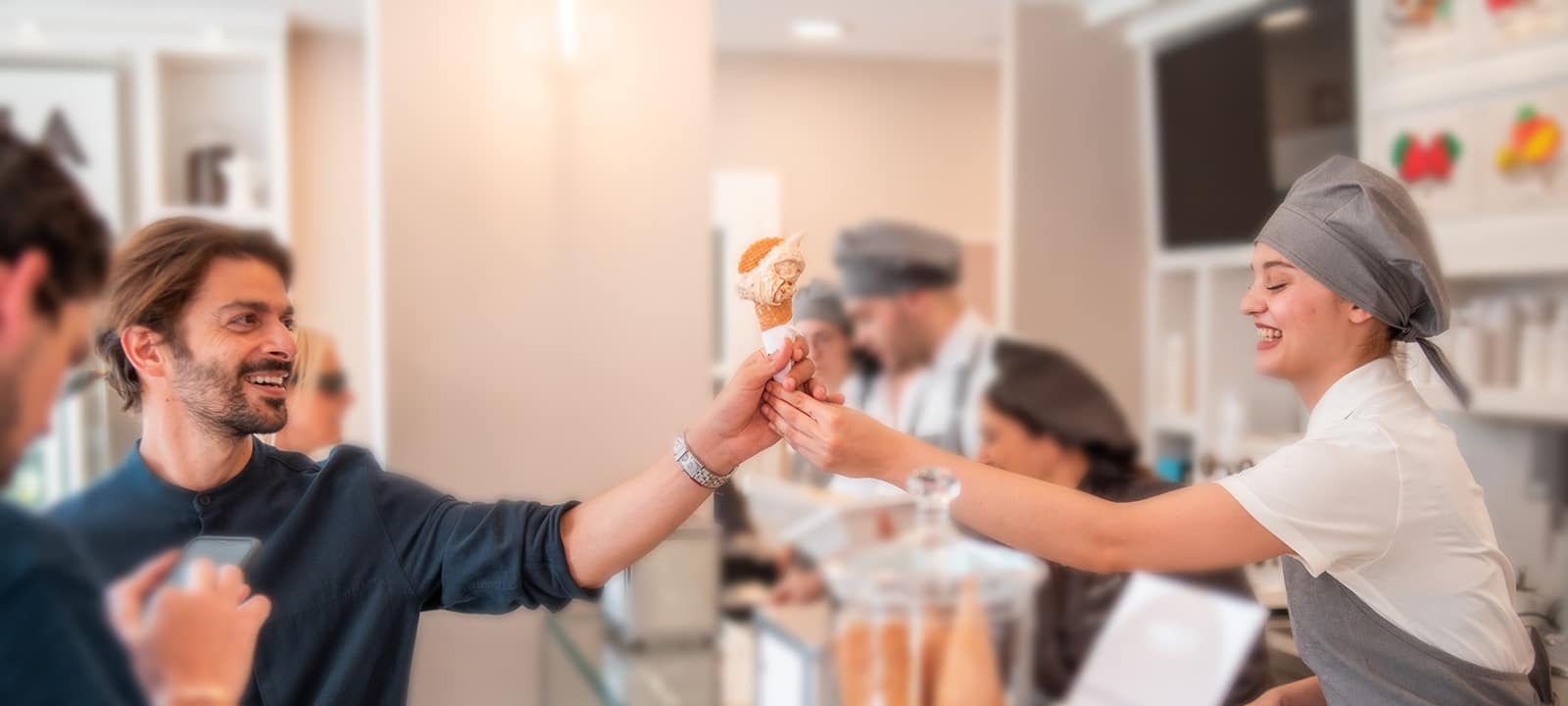 Jobs at GIOELIA
GIOELIA Cremeria is a franchise of artisanal ice cream parlors with locations in several countries such as Italy, Spain, Romania, Moldova, Greece and Saudi Arabia.
Every year we expand our borders and open new locations where we need committed people eager to learn.
We have various departments where we look for personnel specialized in quality, marketing, administration, in the ice cream sector, human resources, store personnel, etc.
They are the visible face of GIOELIA, who are always willing to serve each client with kindness, a big smile and interest in their needs. People with good communication skills, experience facing the public and problem-solving ability to solve any situation.
The creators of the most delicious GIOELIA creations. With their dedication and effort, artisan ice creams are prepared daily, always following a refined technique and with a good dose of love and passion for the world of ice cream and confectionery.
The organization of every detail within the ice cream parlor, as well as taking control and responsibility for daily activity is the great mission of the store manager. By joining forces and under his guidelines, the entire team works in the same direction.
Training is one of the fundamental aspects that we work on from day one, therefore, in our team we have personnel in charge of providing all the knowledge and tools to perform the necessary skills.
The business manager always leads his teams from a positive approach, under constant decision-making and establishing continuous communication. He commits to the project and manages it to achieve the expected results.
The GIOELIA team is made up of a large group of expert professionals in different disciplines: Human Resources, Marketing, Quality, Franchises, etc. In which specialization and a great vocation are required.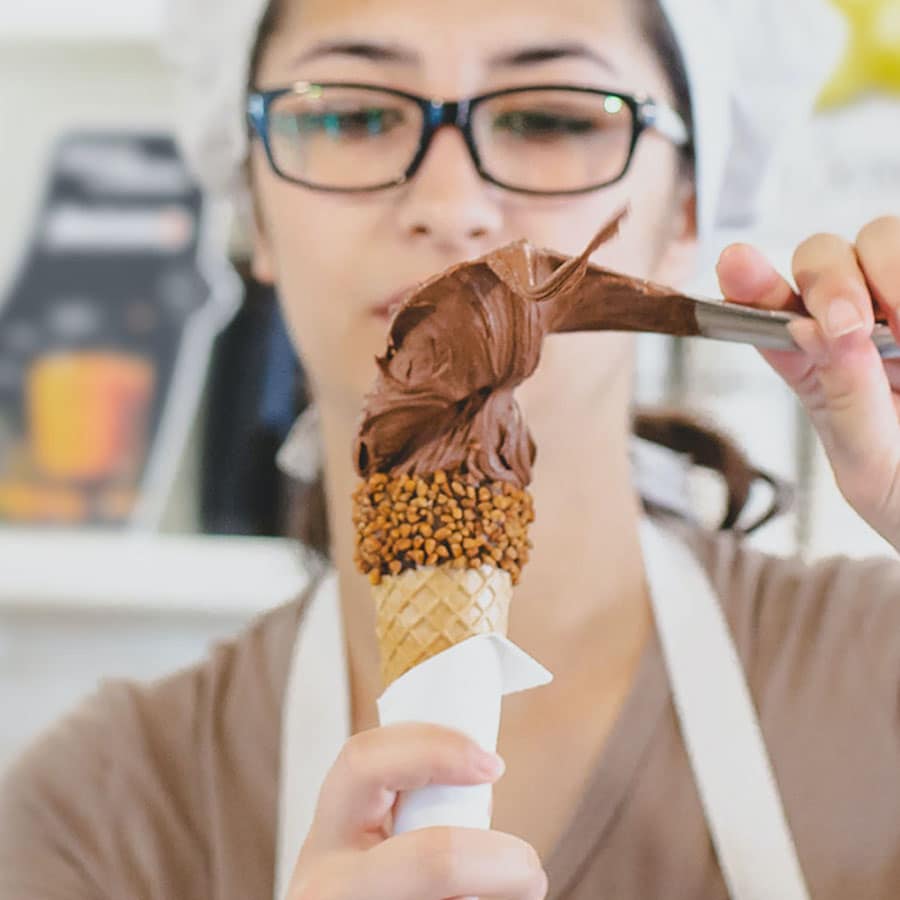 The GIOELIA team, our maximum value
Whether you are a student and looking for your first job, looking to grow professionally or even start your own business with a franchise, GIOELIA Cremeria is your team.
We need enthusiastic people with vocation, proactive and the ability to work as a team.
From the first moment you will feel at home and you will be able to grow professionally until you achieve a great career.
Do we achieve success together?
We are waiting.
Go ahead, take your chance!