Krock & Cream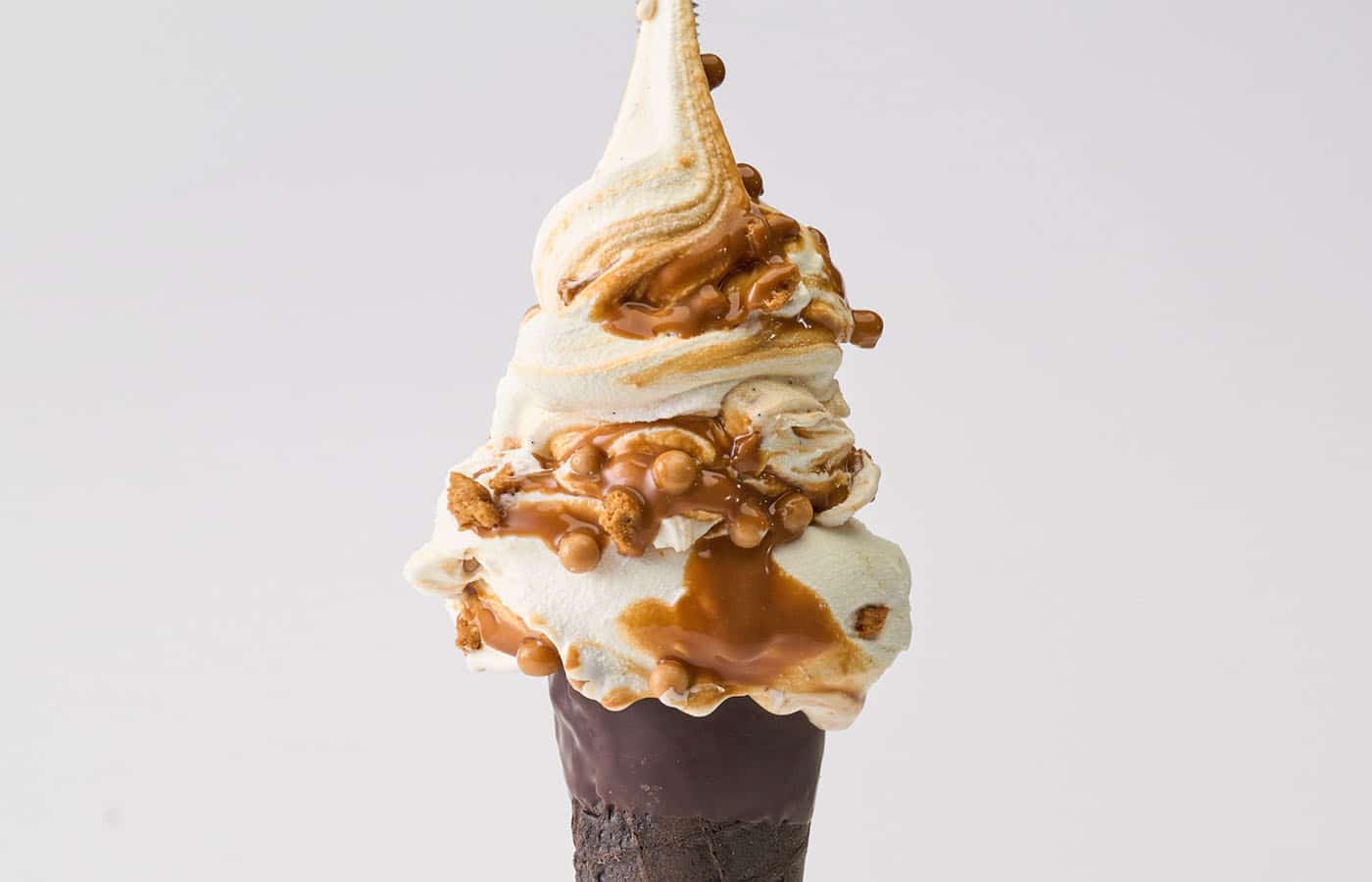 Delicato gelato con bacche di vaniglia bourbon, con una crema di biscotto caramellato, e crunch di biscotti e cioccolato al caramello salato.


Allergeni presenti negli ingredienti
Allergens are those present in the ingredients, good non-contamination practices are respected during processing, but it is not possible to exclude any cross-contamination between the different flavors during the sale. Allergic people are responsible for their consumption, as they are present in the shop: gluten, milk, soy, peanuts, nuts, eggs.
Ingredienti: latte scremato reidratato, latte intero, panna fresca, zucchero, granella di biscotto (farina di grano, zucchero, oli e grassi vegetali (palma, colza), sciroppo di zucchero candito, agente lievitante: bicarbonato di sodio, sale, cannella), olio di girasole, cioccolato bianco al caramello [zucchero, burro di cacao, latte intero in polvere, caramello in polvere (latte scremato in polvere, siero di latte in polvere, zucchero, grasso del latte, aroma naturale di vaniglia), latte scremato in polvere, zucchero caramellizzato, emulsionante: lecitina di girasole, pasta di cacao, sale], proteine del latte, maltodestrine, destrosio, glucosio disidratato, sciroppo di glucosio, zucchero candito bruno, zucchero caramellato, cereali croccanti salati (farina di frumento, zucchero, sale, farina di avena, farina di malto di frumento, agenti lievitanti: bicarbonato di sodio, aroma naturale di vaniglia), emulsionanti: mono e digliceridi degli acidi grassi, esteri saccarici degli acidi grassi, lecitina di girasole, stabilizzanti: gomma di guar, carbossimetilcellulosa, farina di semi di carruba; aroma, estratto di vaniglia Bourbon, vaniglia in polvere, aroma naturale di vaniglia, cannella, agente di rivestimento: gomma arabica, colorante: betacarotene, regolatori di acidità: acido citrico, bicarbonato di sodio.
krock-cream-gioelia-cremeria