Krock & Cream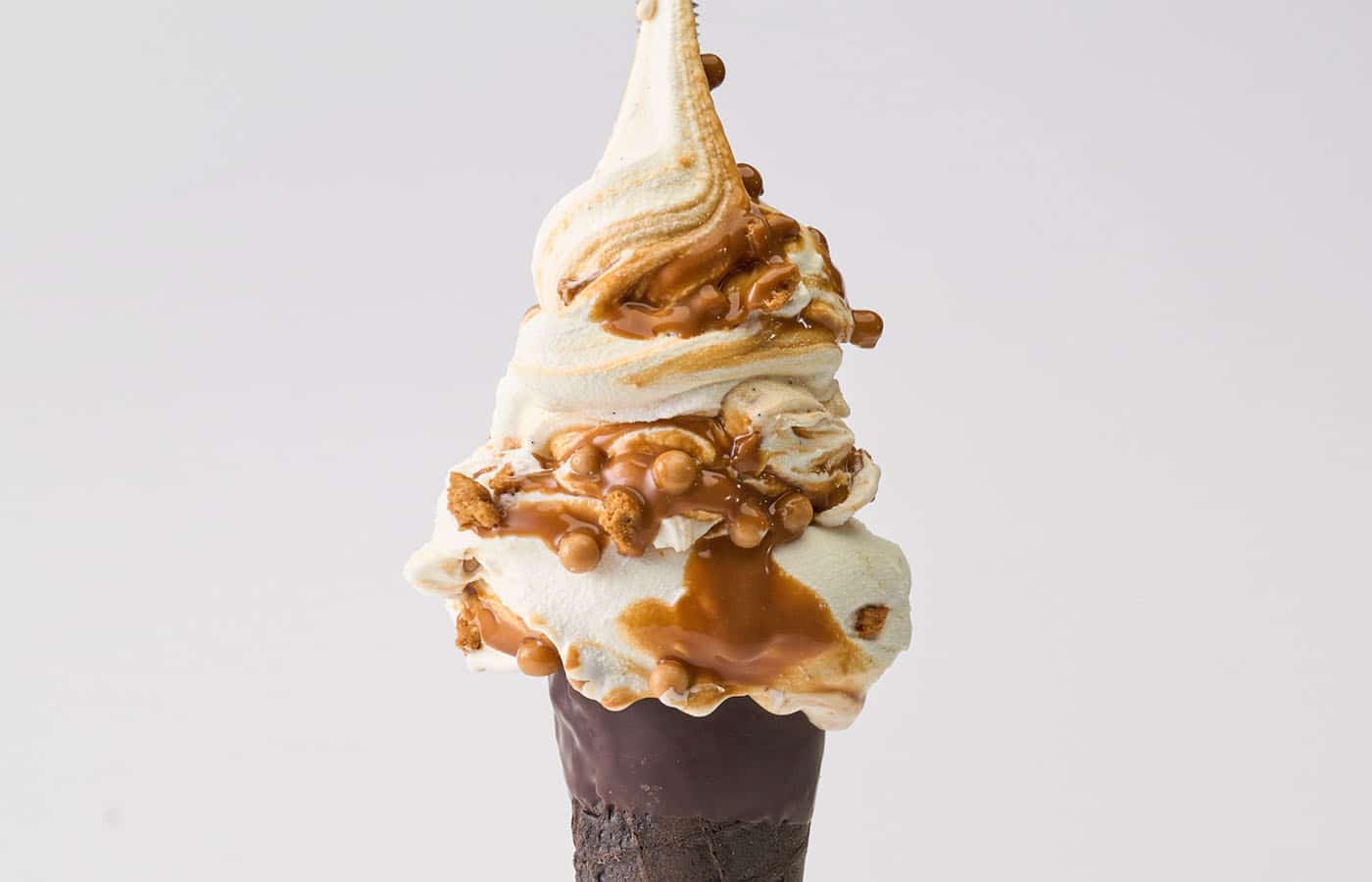 Delicato gelato con bacche di vaniglia bourbon, con una crema di biscotto caramellato, e crunch di biscotti e cioccolato al caramello salato.


Allergens present in the ingredients
Allergens are those present in the ingredients, good non-contamination practices are respected during processing, but it is not possible to exclude any cross-contamination between the different flavors during the sale. Allergic people are responsible for their consumption, as they are present in the shop: gluten, milk, soy, peanuts, nuts, eggs.
Ingredients: rehydrated skimmed milk, whole milk, fresh cream, sugar, biscuit grains (wheat flour, sugar, vegetable oils and fats (palm, rapeseed), candy sugar syrup, raising agent: sodium bicarbonate, salt, cinnamon), sunflower oil, caramel white chocolate [sugar, cocoa butter, whole milk powder, caramel powder (skimmed milk powder, whey powder, sugar, milk fat, natural vanilla flavor), skimmed milk powder, caramelised sugar, emulsifier: sunflower lecithin, cocoa mass, salt], milk proteins, maltodextrins, dextrose, dehydrated glucose, glucose syrup, brown candied sugar, caramelised sugar, crunchy salted cereals (wheat flour, sugar, salt, oat flour, wheat malt flour, raising agents: sodium bicarbonate, natural vanilla flavor), emulsifiers: mono and diglycerides of fatty acids, saccharic esters of fatty acids , sunflower lecithin, stabilizers: guar gum, carboxymethylcellulose, carob seed flour; flavouring, Bourbon vanilla extract, vanilla powder, natural vanilla flavouring, cinnamon, glazing agent: gum arabic, colour: beta-carotene, acidity regulators: citric acid, sodium bicarbonate.
krock-cream-gioelia-cremeria